Trolley
Adarsh Udyog Manufacturers and suppliers of Supermarket Trolley in Delhi India our Retail store Trollies are available in Different Designs and sizes as per the requirement of Customer.
Adrash udyog Manufacturing trolley in Stainless steel as well as chrome plated assuring best quality Supermerket Trolley at very competitive prices.
we are also Manufacturer of Industrial Platform Trolley which is widely used in Industrial warehouses.
Trolley-1
Trolley-2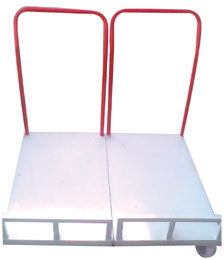 Commercial Platform Trolley